J-Tech, Inc
Chester Springs, PA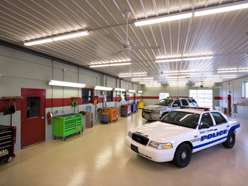 In partnership with Comfort Pro Inc., SVE Group served as the Mechanical Engineer of record for this renovation and addition project. J-Tech Inc of Chester Springs, Pennsylvania, expanded its facility by 5,000 square feet, adding new shop space for tank truck service, as well as an area for the emergency lighting division. The expansion comes as a result of company growth
that prompted the need for more shop space and offices for a growing workforce.
The new $500,000 project expanded the corporate headquarters to a total of 18,500 square feet
J-Tech rebuilds and manufactures hardware and provides parts and components for the tank truck industry. Valves, pumps, vents, tank wash spinners, and ISO container components are examples of the equipment the company repairs. The company also specializes in the sale, installation, and repair of new and used emergency vehicle lighting.
Return to Featured Projects page
---