Munitions Storage Area
Andrews Air Force Base, MD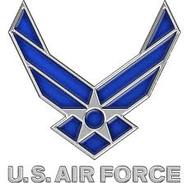 The current Munitions Storage Area (MSA), constructed in 1959, is in use by the 316th Wing, ANG, 89th Airlift Wing, and other National Capital Region (NCR) Agencies and is not properly sited for the current base configuration. The MSA location does not comply with Air Force Manual 91-201 "Explosive Safety Standards". As a result, numerous explosive safety waivers were required to keep the MSA operational. Due to the old design of the facilities and in order to eliminate the safety waivers, the MSA can only utilize 50% of its functional storage space. This reduction has forced the MSA to eliminate accounts for NCR Agencies and to greatly reduce capacity for the current agencies using the MSA. The location of this project allows for direct airfield access and safer travel to and from the MSA, cutting escort missions for Security Forces in half.
The Work to construct a munitions storage and maintenance complex is going to include munitions igloos and bulti-cubes, maintenance and inspection facilities, inert storage, trailer maintenance area, administrative facility, associated roadways, and infrastructure. The project scope also includes the demolition of the existing munitions complex once new construction is completed. The new complex jointly support the Host 316th Wing and the 113th Air National Guard munitions activities at Andrews Air Force Base, MD.

This project consists of 8 buildings and a set of ammunition storage voults alowng with associated site concrete. SVE Group was selected to provide the Building Commissioning work as a sub consultant for Grunley Construction.


The following systems were commissioned for this project:

Piping and Piping Specialties
Pumps
Dedicated Outside Air Units
Water Source Heat Pumps
Unit Heaters
Exhaust Fans
Variable Frequency Drives
Automatic Temperature Controls
Testing and Balancing (TAB)
Domestic Water Heater
Lighting and Lighting Controls

Return to Featured Projects page
---