USACE Museum Support Facility, Carlisle, PA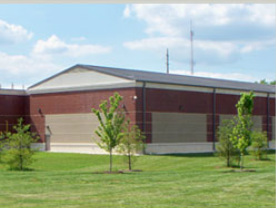 This project consists of a 35,000 square foot consolidated conservation and storage facility that's for the Army Heritage and Education Center Complex at Carlisle Barracks, PA. The U.S. Army Heritage Museum supports the U.S. Army Heritage and Education Center by acquiring, preserving, exhibiting, and interpreting the artifacts of the U.S. Army. The AHM educates the public and American soldiers. The facilities primary goals include collecting, preserving and processing the Army's historical materials. This building is designed to hold long term permanent exhibits, changing exhibits at the USAHEC and Carlisle Barracks, and Army Heritage Trail, and traveling Exhibits.

SVE Group, Inc. worked as a sub consultant to Rick Moe Enterprises/Coakley Williams (joint venture) to provided the Building Commissioning Services.

The U.S. Army Heritage and Educational Center is the nation's premier facility for interpretation, research, and preservation of the Army's history. This project consisted of building a facility that provides conservation and storage of historical artifacts and art, conservation of manuscripts, research areas, office and associated activities. This project includes areas for reception, administrative, operations, shipping, receiving, crating of sensitive artifacts, supply, storage, hazardous material storage, vehicle/large artifact receiving and treatment, packing and shipping, paper conservation and specialized laboratory and facilities, freezing facility, disabled weapons vault, meeting rooms, housekeeping/restrooms, staff break areas, and mechanical and electrical telecommunications rooms.





---