Design and Construct a High Bay, Steel Framed Building
for Three Flight Simulators
Ft. Dix, NJ.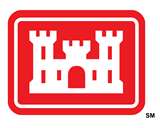 SVE Group was selected as the Commissioning Service Provider for this Design / Build project at Fort Dix, NJ. The contract work includes the design and construction of a high bay, steel framed building for three (3) Flight Simulators at Fort Dix NJ. The project will include reinforced concrete foundation, concrete masonry unit walls, steel frame support, sloped standing
seam metal roof. Construction will provide space for three (3) simulator rooms, heating/ventilation and air systems, fire protection and alarms, pre-wiring for communications, LAN/CATV, utilities, briefing/debriefing rooms, night lab, multiple classrooms, and computer systems including electrical/mechanical utilities, administrative spaces, 5-ton bridge crane, landscaping and site improvements. Expandable & sustainable design principles and EPACT 2005 compliance will be integrated into the design, development, and construction of the project. Building will comply with the Joint Base exterior standards.
Both Fundamental and Enhanced Commissioning services will be provided as this project attempts to achieve LEED certification.
The following systems were commissioned as part of our scope of work:
Piping
Hot Water Boiler
Packaged Air Cooled Chiller
Heating Hot Water Pumps
Chilled Water Pumps
Air Handling Units
AVariable Air Volume Boxes
Energy Recovery Units
Computer Room Air Conditioning Units
Fan Coil Unit
Hot WAter Unit Heater
Cabinet Unit Heater
Infrated Heater
Exhaust Fans
HVAC Controls
Domestic Hot Water Heater
Lighting System
Variable Frequency Drives
Ductwork
Testing and Balancing
Return to Featured Projects page
---