Building Commissioning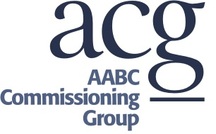 The commissioning process for new buildings and major renovations of existing buildings, provides facility owners with assurance the facility is functioning to meet their project requirements. Commissioning is the only process that assures a quality outcome. Whether you manage a new or existing facility, it is really difficult to know unless an independent commissioning expert has evaluated your systems.
SVE Group's total building commissioning services is a quality-oriented process for achieving, verifying, and documenting that the performance of facilities, systems, and assemblies meets defined objectives and criteria.
SVE Group is a certified member of the
AABC Commissioning Group (ACG)
which is a non-profit association of certified commissioning authorities, dedicated to the advancement of professional, independent commissioning services through education, training, and certification of qualified architects and engineers. The
ACG Commissioning Guideline
focuses on HVAC commissioning because it was written by industry professionals experienced in the testing of HVAC systems. Nevertheless,
Environmental Building News
referred to the guideline as "one of the clearest descriptions of the commissioning process we've seen."
For those that wish to investigate the value of Building Commissioning click on the following link...
The Value of Commissioning
At the end of every project our customers receive a Quality Assurance
Certificate of Compliance
assuring them that all systems have been commissioned in accordance with the ACG Commissioning Guidelines.
---
Commissioning Costs
Building owners are finding that the energy, water, productivity, and operational savings resulting from commissioning offset the cost of implementing a building commissioning process. Recent studies indicate that on average the operating costs of a commissioned building range from 8%-20% below that of a non-commissioned building. The one-time investment in commissioning at the beginning of a project may result in reduced operating costs that will last the life of the building. In general, the cost of commissioning is less than the cost of not commissioning.

The cost of commissioning is dependent upon many factors including a building's size and complexity, and whether the project consists of new construction or building renovation. In general, the cost of commissioning a new building ranges from 0.5% to 1.5% of the total building construction cost, as shown in the table. For an existing building, never before commissioned, the cost of retro-commissioning (RCx) can range from 3% to 5% of the total operating cost.