Energy Management
According to the U.S. Department of Energy, residential and commercial buildings in this country account for approximately 40% of primary energy use and 70% of electricity use. Buildings use more energy than any other major sector, including the industrial or transportation sectors. Therefore, expanding and improving energy efficiency in existing buildings represents one of the most cost-effective ways to reduce energy use in the United States.

SVE Group is one of the few firms that have been certified by the ACG Commissioning Group as a Certified Energy Management Professional (EMP) firm.
---
Program Philosophy
The AABC Energy Management Program is unique in the industry because it is explicitly commissioning based. The process as outlined in the
Energy Management Guideline
promotes a combination of existing building commissioning and sound energy management analysis. Combined with a focus on independence and a data-driven approach that avoids assumptions, the intent is to deliver buildings that are more energy efficient without sacrificing proper performance.
ACG recognizes that existing building owners often find it difficult to justify the cost of existing building commissioning (EBCx). Additionally, many energy management providers focus on limited solutions that do not address the building's overall performance. The process laid out in the
Energy Management Guideline
represents a new approach that allows energy savings to help pay for EBCx, thus helping to further reduce energy use while ensuring optimum building performance.
Effective energy management involves identifying and understanding where and why energy is used in a facility and using that information to measure, manage, and minimize energy consumption while meeting performance standards. The AABC Energy Management Guideline details the process by which an energy management professional (EMP) works closely with a client and other members of the project team to develop strategies to achieve energy-related goals, improve energy efficiency, and optimize building performance.

The scope of the AABC Energy Management Process, and the EMP's expertise, extends far beyond a single energy audit or energy efficiency exercise. The process incorporates multiple disciplines that together create a holistic approach to each individual project. This level of detail and attention enables the EMP to address and achieve each client's specific goals and building performance requirements.

The AABC Energy Management Process combines commissioning, energy management, and testing, adjusting, and balancing (TAB). In general, commissioning and TAB services provide the site-based data that supports detailed analysis and project planning.
Energy Management Professional (EMP) Certification
The Energy Management Professional (EMP) certification combines ACG's signature focus on independence with a deep understanding of both energy management and commissioning, and is intended to become the gold standard for independent energy professionals. SVE Group is committed to the guidelines and standards of the EMP program.
Energy Star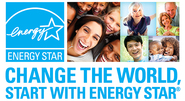 ENERGY STAR was created to help consumers easily identify products, homes, and buildings that save energy and money, and help protect the environment. As the government-backed, trusted symbol for energy efficiency, the ENERGY STAR label identifies highly efficient products and designates superior energy performance in homes and buildings.
SVE Group believes businesses benefit financially by continually improving their management of energy resources, and the environment benefits from reduced levels of related pollution. Additional information is available at
www.energystar.gov
.
SVE Group is committed to continually improving our management of energy resources, which reduces both operating costs and related forms of pollution. We are proud to be part of the family of businesses who have joined with ENERGY STAR.
---