---
Community
At Susquehanna Valley Engineering Group, Inc., we believe that a healthy community is important to all of us.

Our Philanthropic approach is simple: We want to improve the material, social, and spiritual welfare of humanity, especially through charitable activities. Our commitment to making a positive impact in our communities is firmly rooted in our core company value of "doing the right thing."

While we recognize that running a successful building commissioning and consulting engineering practice brings many benefits to our clients and associates, we believe it is our responsibility to do more than just provide a standard of excellence to those that we serve. We want to lead the way in giving to those that are in need and by being a voice for those who cannot speak for themselves.

We believe we have a responsibility to help the people in our communities and that giving back to the commumity is a part of everything we do. We encourage everyone to give what and where they can to a charity of their choice as we do, so that the less fortunate have the opportunity to thrive and succeed as we continue to do so in our day-to-day operations.

Below are some of the Charities and Community Organizations that SVE Group supports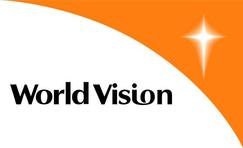 World Vision is a Christian humanitarian organization dedicated to working with families, children and their communities across the world to go vigorously embark upon the causes of poverty and inequality. Working with nearly 100 countries, World Vision looks to serve them all equally, despite of religion, race, ethnicity or gender. They believe that there is a solution to poverty and injustice. They provide emergency assistance to families affected by disasters, and partner with communities to help find term solutions to lessen poverty, and promote integrity on behalf of the underprivileged. Motivated by their faith in Jesus Christ, they serve alongside the poor and broken as an expression of God's unconditional love for all people.

---
The Military Order of the Purple Heart Service Foundation, Inc. (

MOPHSF

) was incorporated in the State of Wisconsin in 1957. MOPHSF's purpose is to raise funds for service, welfare, and rehabilitation work in connection with the members of the Military Order of the Purple Heart of the U.S.A. (a congressionally chartered veterans organization), those who are eligible for membership therein, or

any

wounded, disabled and/or handicapped veteran, his widow, orphan or survivors.
---
---
---