USACE Building 5100 Renovation
Aberdeen Proving Ground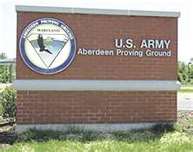 Building 5100, formally called the Command, Control, Communications, Computers, Intelligence, Survillance, Reconnaissance (C41SR) Campus, is located in Aberdeen Proving Ground, MD. The Aberdeen Proving Ground is the U.S. Army's oldest active proving ground, established in 1917.
This building renovation was part of Phase II of the Campus Renovation. The contract was first awarded in April of 2009. This was a combination of new construction and reuse.
As a sub consultant to Forrestor Construction, SVE Group provided the Building Commissioning Services for this project.
This project consisted of two elements; a primary renovation of a two story structure containing offices and a one story high bay area containing electronics and software engineering laboratories and R&D space totaling approximately 110,000 SF. The existing building structure is primarily
a stuctural steel frame, with concrete slabs on grade and metal deck with concrete composite flooring. The project includes both upgrades and new systems for building additions and structural modifications along with domestic water supply, fire and suppression systems water services, and electrical distribution and power.


The following systems were commissioned for this project:

Chilled Water Pumps
Heating Hot Water Pumps
Condenser Water Pumps
Domestic Water Pumps
VAV Terminals
Variable Volume Air Handling Units
Water Cooled Chiller
Cooling Tower
Gas Fired Boilers
Air Cooled Condensing Unit
Variable Frequency Drives
Exhause Fans
Ventilation Fan
Unit Heaters
Computer Room Unit
HVAC Controls
Domestic Water Heaters
Lighting Occupancy Controls
Fire Alarm Controls
Sprinkler Piping Systems

Return to Featured Projects page

---